FLOE CRAFT: Coming Near You
Check out the revolutionary new design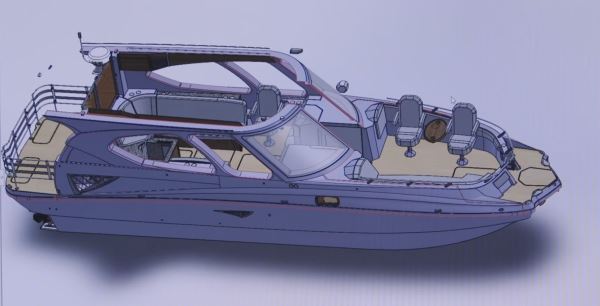 As the year starts picking up speed and we all gear up to enjoy another blissful season of houseboating, we've seen some beautiful designs come to light for anyone in the market for a new houseboat. This, however, is something we can honestly say we've never seen before. You might not know it yet, but Wayne Floe has had a vision brewing for over 15 years, and it will add a new dynamic to the industry that will rock your world. And, you'll be excited to know, the FLOE CRAFT is very close to being a reality.
What exactly is the FLOE CRAFT? It's a revolutionary boat crafted to meet six key elements that Wayne originally designed, including climate control, easy operation/maneuverability, expanded livable comfort, a hull with exceptional performance, easy boarding, and an over-all design that has everyone wanting to spend their time onboard.
The FLOE CRAFT enables you to extend your boating season thanks to its 11-foot power-retractable roof and 12-foot power side windows, so you can enjoy the breeze and sun until the clouds roll in or the wind picks up. With a touch of a button, you can have an enclosed place to relax in with heat or air conditioning.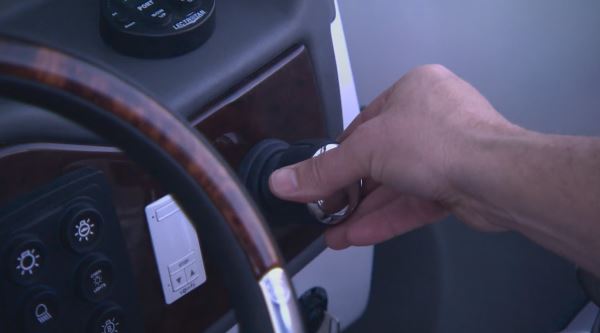 "We believe we are the first fully-convertible boat in the industry," says Steve Gilman, Director of Operations at FLOE CRAFT.
This vessel is also easy and fun to maneuver, thanks to elements like the joystick system that enables anyone to dock like an old hand.
The liveability and comfort factor is ramped up thanks to the 39-and-a-half-foot unideck open floor plan that includes a galley, spacious seating, and a state room with a stand-up shower and porcelain toilet.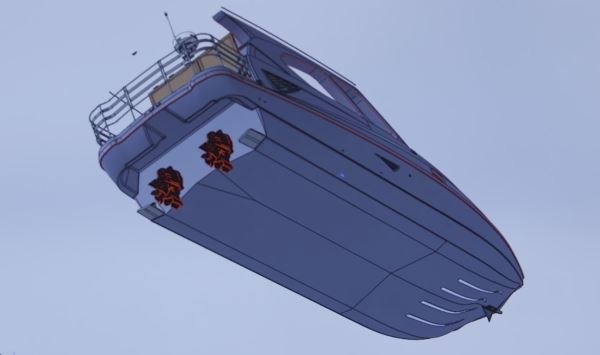 The inverted V tunnel hull boasts shallow draft for easy beaching and very low drag for quick planing and fuel efficient performance, ensuring that everyone will enjoy one fun ride.
The FLOE CRAFT also has easy boarding options whether you're climbing aboard from the dock, beach or water. There are also retractable ladders located in the bow and stern.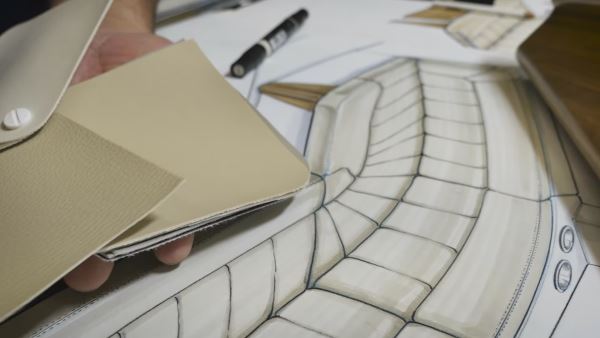 And finally, meeting the standards of the sixth goal, this incredible boat includes finishing touches like solid walnut cabinetry and accents, Soft Touch vinyls, and a premium four-zone marine stereo system to make sure it's a place where anyone would be happy spending as much time as they could possibly get onboard.
Following this vision, years of detailed product design, a brand-new factory and equipment, and five years of testing with three fully-functional prototype boats, the all-new FLOE CRAFT is ready to be revealed soon. If you can't wait in the meantime and you need an in-depth sneak peek as the very first boat becomes a reality, make sure to follow FLOE CRAFT's Facebook page
here
! https://www.facebook.com/FLOECRAFT/?fref=ts